Climate Anxiety is increasingly affecting the younger generations' approach to work-life. Despite this, there are good reasons for optimism.
Here's what we think…
Everyone knows we must take action to prevent the ongoing harm that climate change is creating. None more so than younger people. Millennials and Gen Z's are far more vocal with their concerns about the environment than their Gen X'ers and Baby Boomer counterparts.
A recent survey of thousands of 16-25-year-olds has found that nearly 60% of participants felt 'very worried' or 'extremely worried' about the future of climate change. 45% of participants said their feelings about climate change impacted their daily lives, leading researchers to coin the term 'Climate Anxiety'.
Whilst some may see this as cringeworthy 'wokeness', the world that Millennials and Gen Z'ers are growing up in is way different to that of their parents. Concern over climate change is an obvious example.
Climate Anxiety affects how many young people approach work and career, and they have very different work values from those of their parents.
In the workplace, Millennials place more importance on meeting their own personal needs than those of the organisation. There is a focus on obtaining skills that make you more attractive in the market than progressing within a single organisation.
And within companies, they are uncomfortable with hierarchy, want to progress quickly with varied and interesting roles, striving to be a part of something that looks at the bigger picture. Values such as trust, authenticity and choice are placed highly while factors such as workplace wellbeing and work-life balance are becoming ever more expected.
Today's business leaders need to keep these attitudes in mind as a significant demographic shift is taking place.
By 2025, Millennials will make up 75% of the global workforce and may make up three out of every four workers within the next six years.
Also, these young workers will not hesitate to leave an organisation that does not align with their values.
Benefits within a specific role may attract young talent. Such as wellbeing support, good work-life balance, and flexibility to work either in the office or at home – but what will attract and retain the best talent would be a clear view on what the purpose of the organisation is.
Younger people are more spiritually conscious than previous generations. Rather than climb the hierarchical corporate ladder, Millennials and Gen Z'ers want to be a part of an active organisation that is on a clear mission. Profits and growth may be attractive for some, but most wish to be part of something that has a wider social impact. Good is the new cool.
A desire to work for those committed to values and ethics is not only possessed by Millennials according to research carried out by consultancy Global Tolerance; almost half the current workforce, around 42%, now want to work for an organisation that has a positive impact on the world.
The same survey carried out with 2,000 people in the UK found that 44% thought meaningful work that helped others was more important than a high salary, and 36% would work harder if their company benefited society. The term corporate sustainability has also been used to describe those who will actively take a pay cut to work at an environmentally responsible company.
An example of the future: The B Corp model
One clear example of how purpose-led businesses attract young talent would be B Corps. The B Corp certification is assigned to organisations that receive a minimum score from an assessment of "social and environmental performance". High profile B Corps include Ben & Jerry's, Patagonia, The Body Shop and more recently Chloé – the first major luxury brand ever to become a B Corp.
These businesses maintain their 'for-profit' status, but, under the B Corp certification, identify that they meet social sustainability and environmental performance standards, accountability standards, and are transparent to the public, applying to the whole company across all product lines.
The B Impact Assessment is used as a useful tool to promote and maintain a strong, mission-driven company culture. Scores from assessments can be published on a company's website and Linkedin page, displaying to potential employees that their organisation may be the right fit for them.
An example of this is Kickstarter, who after announcing that they had become B Corp and a benefit corporation, experienced a 33% increase in visits to their job page.
There are currently 4,000 companies that are certified as being B Corps in 77 countries. This number may well be expected to increase in the future as more young workers seek to join organisations that can both offer their individual demands and a wider sense of purpose within the workplace.
With purpose comes culture, and with culture comes talent. And, as having the best talent is crucial for maintaining or obtaining profits, purpose becomes the key focus for any business wishing to become successful.
To conclude, we reflect on a quote from keynote speaker, author and unshakable optimist Simon Sinek…perhaps the answer to generational difference is much simpler?
The "secret" to helping different generations thrive in the workplace isn't a secret at all: We don't need to treat any one generation differently than the next. We just need to treat people like, well … people.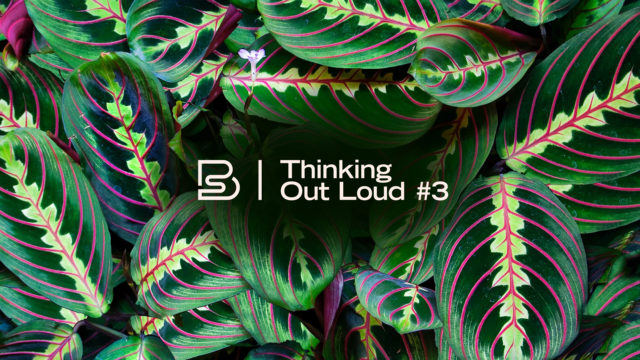 It's time we talk more openly about the M-word
The menopause affects a large part of the workforce on a daily basis. Why then, is the business world not addressing and supporting those affected?
Read more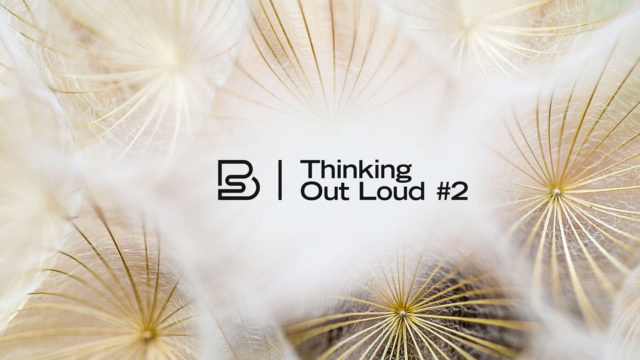 Why is miscarriage such a taboo topic in the workplace?
Miscarriage occurs much more frequently than we would like to admit and affects many women in the workplace. But why is this then such a taboo subject?
Read more