Knowing what will impact your business in the future is critical. And why getting ahead now is your best preparation for survival.
We are extremely privileged at Shape Beyond to work with a truly diverse range of clients in terms of industry and scale. And it is no surprise that every business that we speak to is grappling with the ongoing impacts of the pandemic, bringing daily complexity in terms of encouraging colleagues back to work, managing supply chain shortages and navigating inflationary pressures. And this is no mean feat. These headwinds are real and impact both day to day operations and the financials of every business – and they will continue throughout 2022 and beyond.
However, beneath these conversations, there are several other structural themes, often interlinked, that we are regularly discussing. All of which, in our view, have the potential to dramatically impact not just performance but also the survival of businesses in the future.
Recognising them, debating them, and laying the foundations for change are critical to getting ahead of the opportunities and challenges that they no doubt will bring.
Omni-everything – retailers have long been discussing online versus offline. However, now customers want omni in everything they do. Before the pandemic, we enjoyed going to gyms. During the pandemic, we realised the efficiency of working out at home with the help of a fitness app. But we missed the social interaction. We want to have the choice of working out at the gym, at home, with the trainer we like, when we want, to achieve whatever works for us. The same with our work lives. We want a seamless interaction between working at home, in the office and anywhere in between. We no longer want an either-or but instead, we want a true hybrid experience that works for us. The worlds of virtual and reality are merging fast with authentic and deep personalisation being a hygiene factor for the future.
Experience as important as product – in the online world, customer experience has long been recognised as a true differentiator and a key driver of customer loyalty. And this is now extending into the store environment where we will continue to see a reinvention towards stores being a place to collect pre-ordered products and return unwanted items, but more importantly, also the place to touch and feel the brand through technology, product, and customer real-time interaction. Stores provide the opportunity to touch and feel products; however, they can never replicate the sheer width of choice available online. Blending store experience with online choice and convenience will deliver an exciting customer ecosystem that will drive customer loyalty like never before.
Well-being is no longer a fad but a necessity to engage talent – there is no doubt that the pandemic has made us all question what makes us personally happy and fulfilled. And many of us have realised that we need to make changes to our daily lives, taking back the power for ensuring our own happiness. Whilst external factors such as the economy, our cultural background or personal circumstances impact wellbeing, the way we measure it for ourselves is subjective. How we react to positive and negative experiences differs, and how we define our own purpose and what gives us joy is unique to us. But one thing is clear, and that is that people are no longer comfortable with being martyrs to someone else's cause. They are willing to vote with their feet in the pursuit of happiness. And businesses need to embrace this or risk permanently losing the talent which ultimately is key to their success. This may sound obvious, even so, the number of businesses who still believe that they can strong-arm colleagues back into the office and into a single acceptable way of working is quite astonishing. Because wellbeing is so personal to us all, flexible, and seamless options for hybrid training, working, mentoring, benefits, socialisation, and support are all going to become the norm in progressive workplaces and the technology and data to support this will evolve at pace.
Intimate customer-centricity – most businesses would describe themselves as customer-centric however the expectations of this phrase just got way higher. Being customer-centric is about intimately understanding the needs of that one specific person, understanding what they need and feel before they recognise it themselves. And with advancements in data and technology, this is an area that is developing at pace. Clumsy advertising to the masses or even discrete customer segments will become even more annoying and likely subject to increasing regulation. Tailoring your message, experience and product to an individual effectively is going to be demanded with customers voting with their feet if they feel they are being treated as a number rather than an individual.
Sustainability – is not going away and the expectations and demands of stakeholders will continue to intensify at pace. And it is not just Gen Z customers who expect businesses to take this more seriously. We all want to do our piece to support the environment. We expect businesses to play their part, authentically. Solar panels at the office and recycling are no longer enough. Businesses need to avoid the "greenwashing" label with customers quickly seeing through the words on sustainability that do not align with the wider actions of a business. Businesses need to move past net-zero targets and glossy sustainability pages in annual reports to drive real, meaningful change.
Expanding digital marketing frontiers – increasingly, we are seeing brands appear on digital platforms and channels where their audience is already consuming content – games like Fortnite, Roblox and Sandbox. The fashion and music industries have been quick to embrace these new digital opportunities. The metaverse is rapidly evolving and will become 'the next iteration of the internet' if we are to believe the hype and the big tech firms' claims. Hard to imagine it's simply a fad that will burn bright and fizzle out…this virtual space is rapidly evolving, and it shouldn't be ignored.
Do you agree or strongly disagree with the points we make above?
Either way, we'd love to hear what you think are the greatest challenges facing businesses in this never normal world.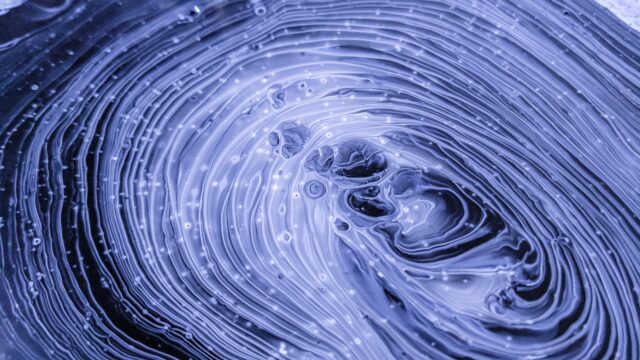 Nurturing Empathy for Anxiety
This year's Mental Health Awareness Week focuses on anxiety. In this article, we highlight the differences with anxiety and anxiety disorders and reflect on some personal experience.
Read more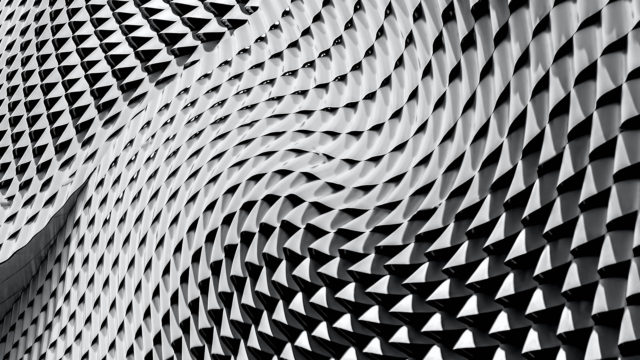 Building an agile organisation to survive in a never normal world
The most successful agile businesses share some key ingredients. Their DNA fuels agility and delivers success in a fast-changing business environment.
Read more