Breaking the transformation mould – Part 3
Building an agile organisation to survive in a never normal world
It's a fact that over 70% of business transformations fail. So why do businesses continue to sign off transformation programmes – isn't it time we break out of the transformation mould and try something new?
The most successful agile businesses have a small number of key ingredients in common that form the DNA which delivers their agility and success in our continually changing environment. Their specific culture, purpose and energy is the most important ingredient. This is the power that enables everything else to work. It is the fuel that drives the car. The energy that makes an athlete move. Once this essential ingredient is in place, two other factors can enhance performance. The first is agile technology and the second is agile data.
1. An agile, purpose-driven culture
A continually changing environment, disruptive technologies and the democratisation of data all contribute to the necessity for a highly dynamic organisational design.
We are seeing businesses shift away from traditional top-down hierarchical, rigid, and bureaucratic structures to more flexible, entrepreneurial, devolved, shape-shifting designs supplemented by servant leadership.
These businesses embrace flexible workforces, flat structures, open physical and virtual environments, active partnerships, best practice sharing and cohesive teams. This has the benefit of agility but also harnesses the strengths of the influential millennial workforce.
The most effective nimble and agile organisations that I have worked in embrace this devolved flexibility as a way of most effectively delivering their purpose – the essence of why they exist. Resources are allocated optimally to achieve this purpose and colleagues are encouraged to seize every opportunity to support its advancement creating energy, meaning and connection throughout the organisation.
If you have not seen the power of purpose at work, you could be forgiven for thinking that it is soft and fluffy, instead, it makes hard business sense. Research conclusively shows that companies that focus on the "Why" exist and organise themselves in a devolved and trust-based way, deliver higher revenue growth, lower cost growth and a quicker time to market.
If this purpose-driven, agile culture is so essential for future success, why do so few organisations have it?
The difficulty comes with making the cultural shift. The culture of a business is made up of a set of powerful forces that reinforce the organisational status quo embedded over many years. People generally are fearful of change and therefore as agility is defined as the capacity and openness to change, overcoming this cultural hurdle is key to a successful transition. And it is not easy. It can take a huge amount of effort and commitment to start to see movement but when you do, the results are spectacular.
And it is important to remember that a business is not bureaucratic one day and then agile the next. Many of those who have made the successful transition have started with purpose and then established an agile approach in one discipline, often Technology. The approach has then evolved from there as silos are broken down and colleagues engaged.
As with any cultural shift, evolution will be over many years. However, the starting place is purpose. The shift in thinking will snowball from there.
2a. Agile technology
Customers more than ever demand a friction-free, omnichannel experience, tailored to their personal needs. Delivering this with legacy technology is difficult, slow, and costly. To match the shifting demands of customers, businesses need evolving technology architecture, systems and tools which allow flexibility, scalability, and resilience.
To achieve this, the nimblest businesses have either launched with cloud-based flexibility and scalability or more established businesses have re-platformed onto a microservices architecture with cloud-based, plug, and play software. This enables iterations of modules to be made simultaneously which massively increases the pace of development to provide customers with compelling and engaging experiences.
No doubt the cost and business disruption which comes with a system re-platforming programme is significant, however the benefits in terms of flexibility and total cost of ownership are invaluable.
This shift is multi-year and will be costly however committing to the transition is essential to delivering an environment where an agile culture can thrive.
2b. Agile data
Often businesses have a wealth of data but insight to support management decision making is hard to come by.
The democratisation of data to enable everyone in the organisation to access the information they need to make informed decisions is key to developing agility and stamping on bureaucracy. Data is an essential ingredient to understanding shifting customer needs and whether those needs are being met.
To make this transition, data must be seen as a key business asset. It should be nurtured, standardised, secure, and accessible to all. Often a data warehouse is owned by a specific department in an organisation and its usage is restricted or there are bottlenecks to extract data, both of these challenges must be overcome.
Everyone in the organisation must be encouraged to have a data-driven mindset allowing everyone to access, analyse and report on insights. This facilitates the breakdown of cross-functional boundaries and shortens the lead time to value creation.
In practical terms, it is worth being realistic that this transition is also now quick. The creation of a well-managed data warehouse or more latterly, data lakes can be fraught with challenges and encouraging, training, and supporting colleagues to become data literate and to rely upon data to support decision making is a shift that can take years to achieve, even partially.
Nevertheless, the journey to full data democratisation is always going to be a never-ending one. So again, here you just need to make a start by establishing and filling key capability gaps to support your data journey, identifying and delivering quick wins and showcasing a commitment to the cause from the top.
An agile plan to enable learning as you go, celebrating success and incentivisation will also be key to embedding data fluency across the organisation. And of course, this data is the lifeblood of the world of AI and analytics which has the capability to pre-empt changing customer behaviours in real-time, streamline processes, enhance personalised experiences and endless other opportunities for value creation.
Part 3 – Takeaways
Change is now constant. Businesses need high levels of agility to flex to adapt to their ever-changing surroundings.
To achieve this, an agile culture is the founding principle supported by agile systems and agile data. This delivers flexibility anchored through resilient foundations.
At Shape Beyond, we see a completely different approach to success. We've experienced change programmes in entrepreneurial, phenomenally successful businesses. They navigate change with ease and turn uncertainty into opportunity to stay ahead of the curve.
Are you thinking about transforming your organisation or currently wrestling with a more traditional transformational programme? Get in touch for a chat on how we could support you.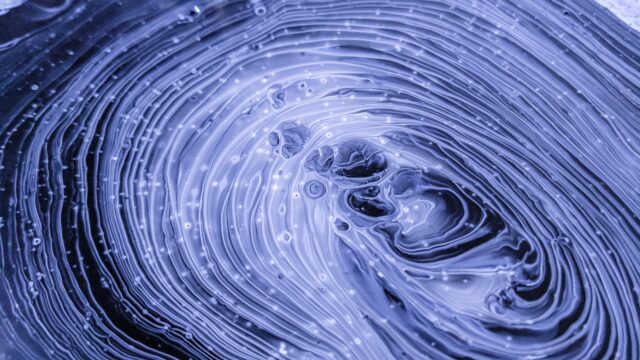 Nurturing Empathy for Anxiety
This year's Mental Health Awareness Week focuses on anxiety. In this article, we highlight the differences with anxiety and anxiety disorders and reflect on some personal experience.
Read more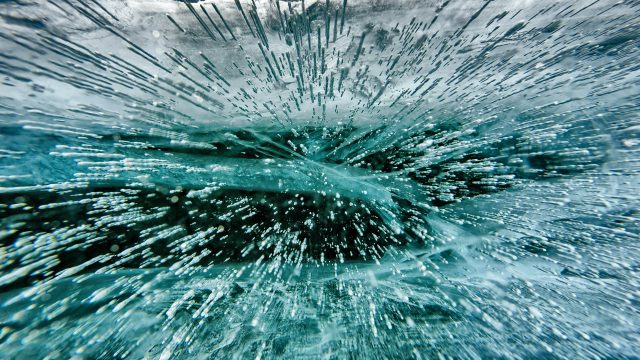 Choppy waters ahead? What could be impacting your business?
The business world has never been more uncertain. Understanding the structural themes that may impact your business in the future and what you can do to survive is vital.
Read more