Breaking the transformation mould – Part 1
Business transformation – is it not the silver bullet to company success?
It's a fact that over 70% of business transformations fail. So why do businesses continue to sign off transformation programmes – isn't it time we break out of the transformation mould and try something new?
What is there not to love about a transformational programme? For a business with a new CEO, one that is underperforming expectations or generally in need of a shake-up, the launch of a business transformation programme signals the start of something big. Things are changing, there is momentum, and excitement ahead for everyone involved.
It is estimated that over 70% of businesses currently have a transformation programme in place globally at a cost of more than £2tn per year.
The pandemic has further invigorated the need for businesses to transform just to survive the new never normal world. It is estimated that over 70% of businesses currently have a transformation programme in place globally at a cost of more than £2tn per year as the narrative for change creates hyperventilation in businesses trying to stay ahead of the curve.
This urgency is further exacerbated by the management consultancy industry who offer themselves up as the solution to the challenges of a transformational journey when often, they stimulate many of the issues themselves.
As a business stalls, and performance dips, the lure of a transformation programme becomes the obvious silver bullet to get it back on track.
Digital-first companies are 64% more likely to achieve their business goals, and digitally mature companies are 23% more profitable than their less mature peers.
Who wouldn't be tempted by the myriad of positive stats to launch a transformation programme if you haven't already?
The reality of making the transition is stark, with over 70% of transformational objectives only partially or never being delivered whilst using the traditional approach to planning and delivery. Regardless, organisations are still willing to bet their future, that of the CEO, and huge levels of upfront investment on the slim chance of a happy ending. Why? And by the way, I have been in this position, either they assume that they will be amongst the lucky 30:70 or they listen to consultants who convince them that a transformation programme is the answer. Regardless, we all know that hoping for success is not a great strategy for success!
Over the last 25 years, I have had hands-on, in the trenches involvement in many significant scale transformations both in corporates and SMEs. Over the last ten years, this has included executive accountability for the success of these programmes and boy does that increase the pressure to deliver a successful outcome.
Research shows that 50% of all transformation programmes fizzle out completely.
I have witnessed a whole spectrum of outcomes from programmes ranging from energised, engaged and extraordinarily successful change through to years of effort which delivered absolutely nothing for the £millions spent. This sounds dramatic however research shows that 50% of all transformation programmes fizzle out completely and deliver nothing and that resonates with what I have seen. I remember a Project Frog that was renamed Project Toad to rebase objectives and go again. With naming conventions like that the project was always destined to fail.
There are many reasons for this staggeringly high failure rate for traditional transformation programmes and these are very well documented. Interestingly, the key ingredients for a successful company evolution are much harder to find.
Part 1 – Takeaways
Over 70% of companies either have a transformation programme in place or are planning one
Only 20% of all transformation programmes deliver a positive outcome and 50% fizzle out completely delivering nothing for the investment
Despite these stark statistics, some companies evolve their businesses successfully and these learnings significantly increase the chances of a successful transition. Although these are much less well documented than the reasons for failure!
Coming up in part 2, we share our experiences of why so many transformational programmes fail.
At Shape Beyond, we see a completely different approach to success. We've experienced change programmes in entrepreneurial, phenomenally successful businesses. They navigate change with ease and turn uncertainty into opportunity to stay ahead of the curve.
Are you thinking about transforming your organisation or currently wrestling with a more traditional transformational programme? Get in touch for a chat on how we could support you.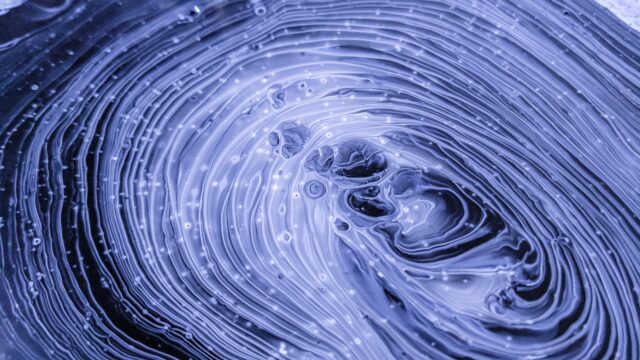 Nurturing Empathy for Anxiety
This year's Mental Health Awareness Week focuses on anxiety. In this article, we highlight the differences with anxiety and anxiety disorders and reflect on some personal experience.
Read more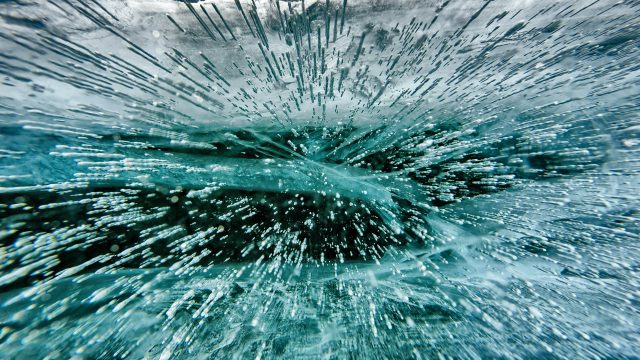 Choppy waters ahead? What could be impacting your business?
The business world has never been more uncertain. Understanding the structural themes that may impact your business in the future and what you can do to survive is vital.
Read more